THE RNASA BOARD OF ADVISORS
The Rotary National Award for Space Achievement Board of Advisors nominates and elects the annual National Space Trophy winner. These distinguished individuals are leaders in government, industry, and the media, and are intimately involved with the space program.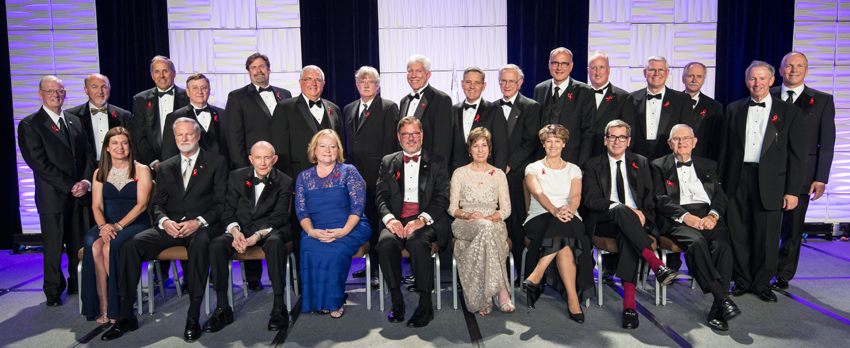 View full size image.
Some members of the RNASA Board of Advisors. Back row L to R: Lunney, Cazes, Miller, Culbertson, Carr, Brandenstein, Carreau, Nield, Cabana, Holloway, Hieb, Vantine, Coats, Gerstenmaier, Michael Griffin, Stegemoeller. Front row L to R: Kropp, Hutchinson, Stafford, Hendershot, Pulham, Ochoa, Collins, O'Brien, Aldrich. (NASA Photo, April 29, 2016)
The links below provide more information about some of these individuals.
Former Members of the Board of Advisors
The Former Members of the RNASA Board of Advisors page lists the former members as of November 2017.